During the last summer vacation, when I was at home in Patiala, the soldiers had taken away my friend Joga. The government had already censored the newspapers, but the airwaves sneaked in the news of what was happening elsewhere in Punjab.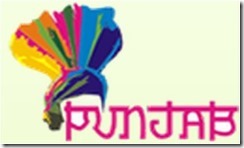 In our living room, Nanaji's white beard had trembled when we listened to Mark Tully from the British Broadcasting Corporation on our Murphy radio:

The battle of the Golden Temple in Amritsar is being fought hard and constantly. At the height of the battle, there were three hours of hand-to-hand fighting. Weapons allegedly recovered from the separatist Sikh militants were displayed to the world. The fatalities are not… Unofficial estimates go into thousands…
Army jeeps had continuously patrolled our hot deserted streets. Not just Patiala, the whole of Punjab was under curfew. Our small family was running out of food and my mother had started feeding me water mixed with gram flour. No electricity in the afternoons meant that we had to listen to the news reports at night, while fighting a swarm of mosquitoes. Chris Morris reported:
The terrorists holding out inside the Golden Temple, the Sikhs' holiest shrine in Amritsar, have vowed to fight to the last man, to die as martyrs… No one doubts their fanaticism in their resorting to the gun for an independent Sikh state—Khalistan—and not wanting to be absorbed into India's Hindu majority. For Mrs Gandhi, the Indian prime minister, the Sikh revolt in Punjab is the most serious crisis she has faced till now… Bhindranwale is daring the security forces to enter the Sikhs' Vatican to try and capture him… He knows that such a controversial move will unite Punjab's nine million Sikhs against the government, even though he may die.
The Indian army had found Sant Jarnail Singh Bhindranwale's body on 7 June 1984 within the Golden Temple premises, in the basement of the damaged Akal Takht, the seat of justice for the Sikh community. We still had no news of Joga.
When the curfew relaxed for a bit, Baba had gone to Joga's house and sat in their drawing room for hours with other neighbours. I had followed. Everyone was silent. An occasional question and its reply would sometimes punctuate the silence, then again, a shroud would fall. I served the men black tea. There was no milk.
Prem uncle, Joga's father, though, did not wait at home. He went to the Amar Colony police chowki and sat stoically on the bench outside, waiting for news of his son. It was only when a police inspector went to their house and threatened to arrest him that the neighbours managed to persuade him to go back. He came back, locked himself in the backyard near the handpump and closed the door to the world.
At home, Nanaji and I had continued to listen to the radio, whose logo had a little boy pointing his finger to the skies. Its labyrinthine glass tubes twisted, turned and gave us a complicated account of recent events in Punjab—names of villages and towns and Sikh temples, gurdwaras the army had invaded and accounts of army atrocities. There were interviews with victims—common people, leaders and politicians. I did not understand why the Indian government and the army considered the gurdwaras to be dangerous, priests to be traitors, leaders to be renegades and people with turbans—the Sikhs—to be enemies. Nanaji had once told me that the Sikhs were India's glory. 'We make the best soldiers.' Questions had swirled in my head. Was India now against the Sikhs? Was the pro-Sikh demand for Khalistan actually anti-India? Were the Sikhs against India?
Nanaji had kept saying, 'Ghalookara hai. Why did I have to see this? I should have died…' He had cried. I had never seen an elderly man cry. School had taught me that men do not cry.
Seven days after Joga's disappearance, two days after Bhindranwale's death, the local police station had told Baba that we could find Joga near the canal. Baba, Prem uncle, a few neighbours, two turbaned men from the local gurdwara and I had set out to look for him. We had walked the mud paths next to the feeder canal that supplied drinking water to the villages near Patiala. Moving through the barren fields where farmers had just harvested the wheat and planted the paddy in the nurseries, the two men had told one story after another, of how the army and armed police had entered gurdwaras to search for weapons and terrorists and sympathizers of Khalistan. The army was rounding up young boys, they said, insinuating that I had erred by studying at the military school. Until recently, Baba's friends had seen me as someone who would keep alive the tradition of honour and loyalty to the nation that I had inherited by being born in a Sikh family. Now, they were treating me as a traitor to my own community.
I had never trumpeted my achievement or held myself as better than Joga. We were friends. For me, that was it. Joga, like me, was an only child. He, too, had taken the test for the military school, but had failed to make the grade. We had remained in touch. Joga had kept his hair long and a little while back, had started tying a turban. When they had picked him up, the soldiers had checked my identity card, too. They had been mollified by my being a 'mona', with my hair short. They associated dangerous Sikhs with long hair.
When I was younger, Baba had allowed me to cut my hair, albeit with reluctance. By doing so, he had gone against his family principles, after a long argument with my mother, who protested that she was unable to give me regular head baths and comb my curly hair. Until the events of the summer, Nanaji had criticized me for being a mona. Baba had remained silent. In our community, youngsters did not question the elders, so I had silently swallowed the accusations.
We had stopped by a stinking banyan tree on the bank of the canal. As we neared the cause of the stench, our faces covered with handkerchiefs, I saw that the army had shaved off Joga's long hair. His bald corpse was entangled in the dangling roots of the tree. Until then, I had only heard stories of death, from Nanaji and others, and they made it seem like a glorious ending to accomplished lives. I had never seen a dead body. Rigor mortis had set in and Joga's body had bloated. His trousers were torn. The men found it difficult to straighten his broken legs. His naked back had purple welts. His tormentors had broken his fingers. One eye was dangling out of its socket. Caked blood had congealed on his broken nose and torn lips.
For days, I retched whenever Joga's crooked hands and mangled face haunted me, even while I was awake. I seemed to see Joga telling me, through his torn lips, that only my cut hair and school identity card had saved me from his fate. No one explained why the army had picked him up—and killed him. Nobody knew whether it was actually the army which had tortured him, or the neighbourhood police. I wished I could have spoken to Baba.
Prem uncle had stayed away from Joga's funeral. Baba had lit the pyre.
After the vacation, I wondered why I was going back to the school, which Baba's friends said was part of what had snatched Joga from us. Nevertheless, my aspiration was alive in me: I still wanted to join the army. Unlike earlier, Prem uncle did not give me a ride on his scooter to the bus stop and say, 'Join the army. Bring us glory.'
Indian writer Amandeep Sandhu is speaking on the theme of Terrorism, from a non-European point of view, with reference to the separatist violence in Punjab in the 1980s – the question of Khalistan. https://www.schauspiel-stuttgart.de/spielplan/between-the-bullets/
©® Amandeep Sandhu, 2012
* Deutsche Version  →→